Class Descriptions
Whether you're age four or age forty, Broadway bound or just in it for the fun, Miller Marley has a class for you. Start at any age, for any reason. Be assured that you will receive the quality training and attention you deserve.

Check out our Schedule at a Glance
Choose from over ONE HUNDRED class offerings
to find the one that's right for you.
In order to educate students in the most efficient and beneficial manner, our classes are designed in a system of graded levels that build cumulatively to more advanced levels of learning. Children can relate to the process of moving from one grade level to the next just as they would in traditional school. Grouping students according to ages and skill levels allows us to tailor the material and our teaching methods to meet the needs of every student. To ensure the integrity of each class and the proper improvement of each individual, all classes follow a curriculum and are structured within a given format.

Go to
TOP
Mommy and Me Classes
Age 18 mo. to 24 mo.
This 30-minute class, for toddlers ages 18-24 months and a parent or caregiver, is a fun exploration of movement to music. Introductory ballet skills are introduced using stories, props, and children's sing-a-long songs. Our toddler dancers should come ready to move and groove- ballet shoes are optional.
Instructor:
Ivy Dandurand
Go to
TOP
Dance for Tiny-Twos Classes
Age 2
Dance for Tiny-Twos is a magical introduction to the world of song, dance, and make-believe! Students will explore music and movement through guided activities in a playful and structured environment designed for the imagination and attention of two-year olds. They will practice listening skills during story time, and learn patience in classroom environment, as well as taking turns, sharing and making friends. Props, costume accessories, and themes provided and will enhance exploration and movement in this 30 minute class.
Instructor:
Celia Thompson
Go to
TOP
Preschool / Kindergarten Combo Classes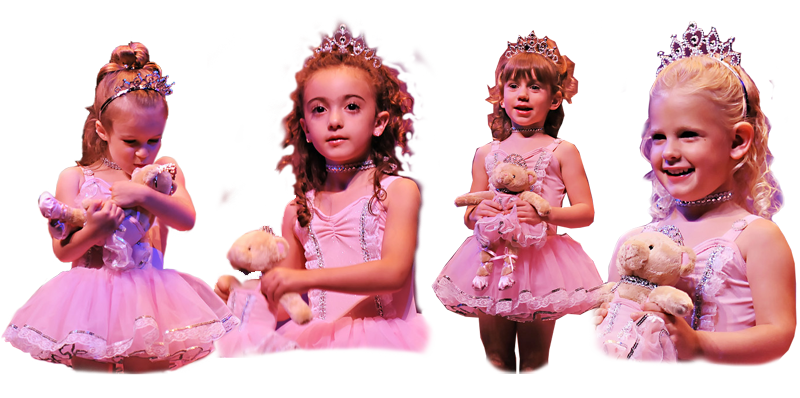 Preschool Combo – Ages 3 and 4
Kindergarten – Ages 5 and 6
Our Preschool / Kindergarten Combo classes provide a delightful introduction to dance for our youngest students. Each 45-minute session includes 20 minutes of Tap and 20 minutes of pre-ballet, creative movement and pre-jazz, taught on a rotating basis.

Preschool 2 is a continuation of Preschool 1.

Specialty song and dance routines complement the program and reinforce performance skills. The curriculum is age-appropriate with attention to the development of coordination, cognitive ability, listening skills, responsibility and overall dance class etiquette.
Instructors:
Missy Belt & Ann McCroskey - Preschool Combo 1 & 2
Amy Alderman, Missy Belt & Ann McCrosky - Kindergarten Combo
Go to
TOP
Combo Classes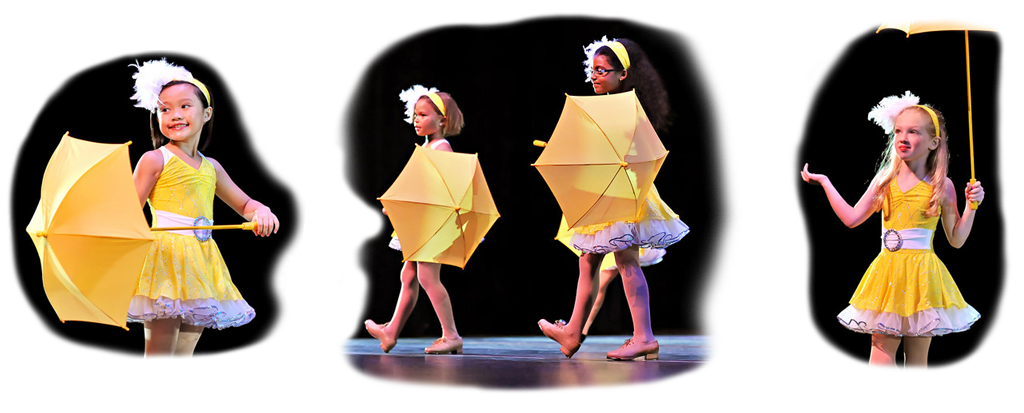 1st Grade
Our Combo Classes are the next level of training following the Kindergarten Combo.

With longer attention spans and a general understanding of the fundamentals, children continue their training with material that is more challenging. Each session includes tap and then pre-ballet, creative movement or pre-jazz, taught on a rotating basis. Specialty song and dance routines complement the program and reinforce performance skills.
Instructors:
Amy Alderman & Ann McCroskey
Go to
TOP
Pre-Ballet Classes
Ages 4-6
Pre-Ballet explores the beginnings of ballet fundamentals and the love for dance. This class offers a modern teaching of traditional ballet and dance expressions, instructed in a fun and creative environment. Young dancers are taught introductory ballet technique, etiquette, and body awareness. Students will learn how dance is utilized to tell a story, and how grace is practiced in and out of the dance studio.

Students are encouraged to be respectful, try their best, and have fun. Girls are required to wear a pink (skirt-less) leotard, pink tights (no undies, her tights are her undies), and pink ballet shoes (please double knot ties and tuck the bows inside the shoe). Hair must be out of the face in either one or two buns. Small hair clips or bows may be worn if they are not distracting in class. Boys are to wear a white T-shirt, black shorts, and black ballet shoes.
Instructors:
Becca Pento
Go to
TOP
Ballet & Pointe Classes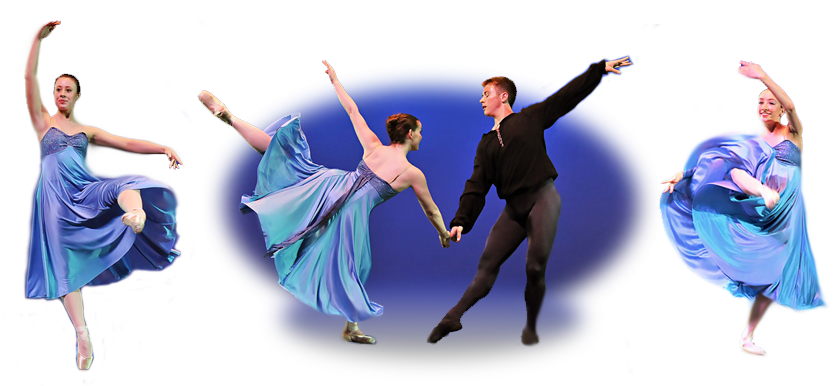 Second Grade & up
Classical Ballet is offered in a progressive program from pre-ballet through advanced. Ballet training provides the foundation for all other forms of dance and a solid technical preparation from which dancers can transfer their skills into any other form of dance.

It is our hope that as a result of their efforts, ballet students will gain poise, confidence and an appreciation for one of the most challenging and yet, most beautiful forms of dance. Our ballet classes emphasize:

● A "physical awareness" of the proper technique, body alignment and muscular control necessary to execute the movements of classical ballet.

● The acquisition of ballet terminology, an understanding of ballet barre work and the development of turnout.

● The exploration of combinations, variations and traveling patterns done centre floor.

● A reverence and respect for the art of classical ballet with attention to the appropriate classroom discipline and etiquette necessary to the student's artistic development.

It is one thing to have the ability to dance. It is yet another thing to have the ability to communicate your art to another person. Our four ballet instructors have been selected for their demonstrated success not only as dancers, but also as gifted educators.
Instructors:
Christopher Barksdale, Laura Branson & Lisa Dillinger

Go to
TOP
Ballet and Jazz Partnering Classes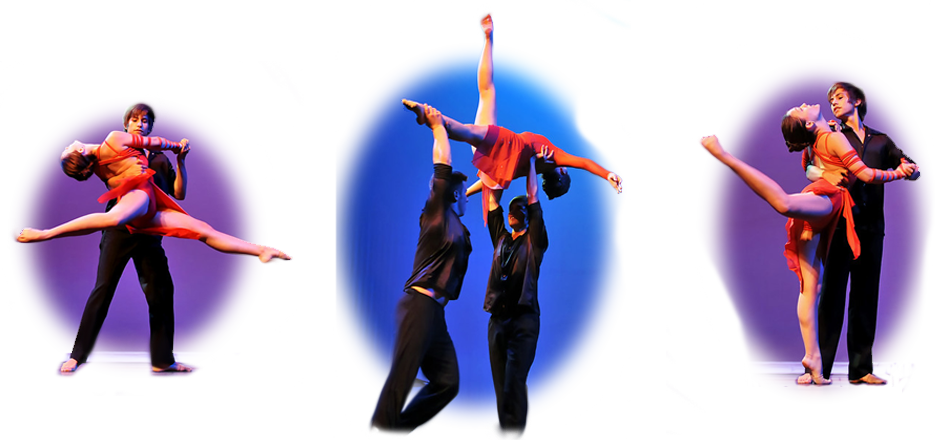 by Invitation Only
The many nuances of pas de deux (a dance for two) require teamwork and coordination between the partners. This class will reinforce:

● The correct technique by which the male must physically support and lift his partner.

● The development of muscular strength and control with attention to the safe execution of all movements as they pertain to all inherent factors in the partnering relationship.
Instructors:
Christopher Barksdale: Ballet Partnering
Tara Wells: Jazz Partnering
Go to
TOP
Jazz Classes

Second Grade & up
Our Jazz classes train beginner through advanced students with regard to the same guiding principles. Proper technique, artistry and the acquisition of the appropriate skills are emphasized at each level. Students discover the all-encompassing nature of jazz dancing and its close relationship to other forms of dance. All jazz classes include:

● A preliminary warm-up that consists of stretching and strengthening exercises.

● Progressions or traveling combinations done across the floor.

● Combinations to review previously learned material and to practice newly acquired skills.

● Original dances that feature traditional jazz movements combined with elements of ballet, lyrical, hip-hop and theatrical style dancing, complemented by a variety of music from pop to Broadway.

● Our students benefit greatly by having the opportunity to study with five Jazz instructors, each of whom lends his/her particular expertise and unique style to our Jazz program at Miller Marley.
Instructors:
Ann McCroskey, Annie Cocherl, Macie Rouse & Tara Wells
Go to
TOP
Broadway Jazz Classes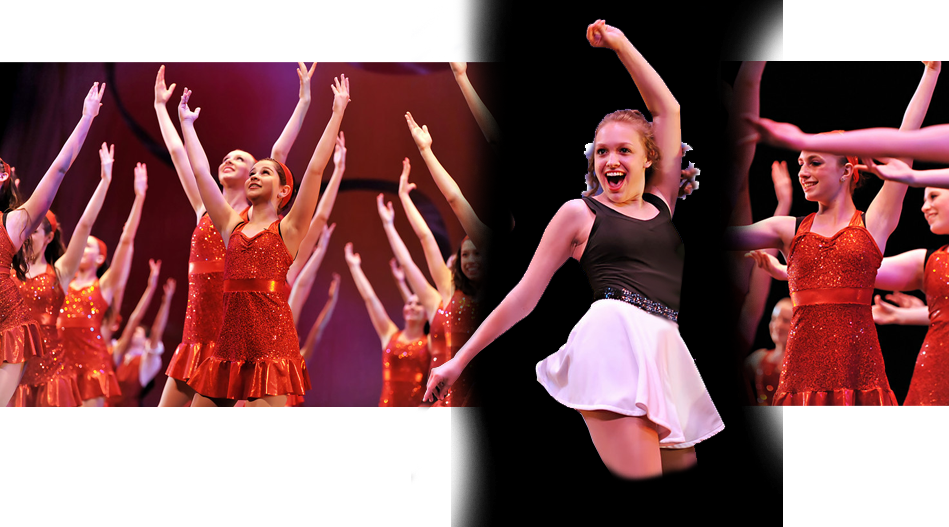 On Broadway, the resurgence of revival shows has brought about an increasing demand for dancers who are trained in traditional jazz technique. Jazz dance is a key element in the development of musical theater choreography. Broadway Jazz introduces students to theatrical style dancing reminiscent of Tony Award winning choreographers that include Bob Fosse ( Chicago ), Michael Bennett ( A Chorus Line ), and Jerome Robbins ( Westside Story ). In addition, the class will reflect the styles of legendary innovators in the art of jazz dance such as Gus Giordanno and Charles Kelley.

Broadway Jazz includes:

● A preliminary warm-up and stretching for increased flexibility.

● Combinations that reinforce the technical and artistic components of Broadway Jazz.

● A study of the works of renowned choreographers to create an appreciation of the American art form of jazz dancing.

● Simulated Broadway dance auditions to provide valuable insight for those who aspire to dance professionally.

● Theatrical style dances complemented by music from the award-winning scores that comprise the rich heritage of American Musical Theater.
Instructor:
Ann McCroskey

Go to
TOP
Hip Hop Classes

Fourth Grade & up
Hip-Hop awakened the world to a style of dancing so unique that it is recognized by our culture as one of the most popular forms of dance. Also known as party dancing or street dancing, Hip-Hop is derivative of virtually every style of dance and has been influenced not only by American culture but also by cultures worldwide. Hip-Hop classes teach:

● Hip-Hop terminology along with proper technique for executing the movements.

● Age-appropriate routines from beginner to advanced that integrate Hip-Hop moves with funk and jazz technique.

● Popular music that has been screened in advance for acceptable lyrics and content.
Instructor:
Tara Wells
Go to
TOP
Leaps and Turns Classes

Jazz 4 Level & up
Once the student has entered Jazz Level 3, he/she is eligible to focus more on the technique involved in executing leaps, jumps and turns. Leaps and Turns classes focus on:

● Developing proper technique for the safe execution of the turns, jumps and leaps used in all forms of dance.

● Integrating skills into progressions that challenge students across the floor and in combinations.
Instructor:
Ann McCroskey
Go to
TOP
Lyrical Jazz Classes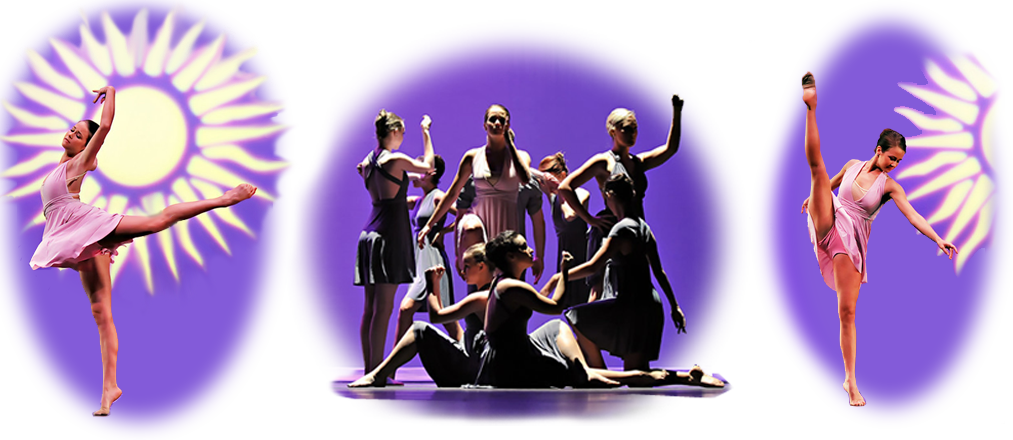 Lyrical Jazz is offered for Jazz 5 level and up students who have demonstrated an advanced level of technical mastery. Lyrical Jazz integrates jazz, ballet and modern dance techniques while focusing on self-expression and the interpretation of contemporary music.
Instructor:
Tara Wells
Go to
TOP
Tap Classes

All Ages
Miller Marley is recognized in Kansas City and nationwide as a leading center for tap instruction. Shirley Marley's one-of-a-kind curriculum has landed former students on stage alongside tap legends that include Robert Reed, Savion Glover, Gregory Hines and Sammy Davis, Jr. From preschool to advanced levels, training focuses on the concept of ear training, a process that reinforces an aural memory of the sounds that make up the steps. Through repetition, the mind integrates both the aural and visual components of the steps to pave the way for the powerful mind-to-feet connection. Sound difficult? Our talented instructors make learning to tap so effortless that in a few short weeks you'll be Shuffling Off to Buffalo with the best of them. Our tap classes include:

● A preliminary warm-up that emphasizes technique and combinations to practice acquired skills.

● The reinforcement of concerted listening skills helpful to the assimilation and execution of tap combinations.

● Shirley Marley's signature tap routines that have been learned and loved by thousands of her students.

Each tap instructor is a former student of Shirley Marley and fully trained in the Marley method.
Instructors:
Shirley Marley & Annie Cocherl
Go to
TOP
Modern Dance Classes
Level 4-8 Jazz Students
This class utilizes a Horton-based modern technique. This technique was specifically developed to produce the strongest dancer body possible by focusing on critical muscle groups. This is accomplished through exercises challenging balance, core work, and lateral movement.
Instructor:
Kyle Mullins
Go to
TOP
Tumbling Classes
Tumbling 1 (Kindergarten & Up)
Tumbling 2 (2nd grade & Up)
Tumbling 3 (4th grade & Up)
Tumbling 4 (4th grade & Up)
Tumbling 1 will consist of handstands, front limbers, right and left cartwheels, working on technique to move on to more advanced skills. Having a front limber and cartwheels on both sides is a requirement for Tumbling 2.

Tumbling 2 will work on front and back walkovers, front and back handsprings and aerials, continuing our emphasis on technique of all basic skills.

Tumbling 3 is for students who are able to do front and back walkovers as well as a front and back handspring with a spot.

Tumbling 4 is for students who are able to do pike front arabians, back extension rolls and round off back handsprings.
Instructors: Shawna Walberg
Go to
TOP
Adult Theatre Tap
Adult Theatre Tap includes:

● A preliminary warm-up that focuses on technique and acquisition of basic skills.

● A cumulative approach that builds each week on previously learned skills and prepares the students for more challenging material.

● Original dances based on Broadway style tap dancing that emphasize performance skills and overall dance technique.
Instructor:
Shirley Marley
Go to
TOP
Musical Theatre
Kindergarten-2nd, 3rd-5th, 6th & Up
Our music theatre classes introduce students to all elements of performing in musicals. Classes will cover proper vocal technique, song interpretation, basic theater terminology, basic music theater movement, and audition skills. These classes strive to educate the students and give them a fun environment in which to practice and refine their performance and audition skills.
Instructor:
Christina Brewer
Go to
TOP
Private Lessons

Private Voice Lessons


Jay Coombes 816-876-3776
Boys & Girls 7 years of age and up

Julia Johnson 816-547-4111
Girls 7 years of age and up

Kristi Tucker 816-589-4141
Girls 8 years of age and up



Private Piano Lessons


Jan Lord 913-475-7752
Boys & Girls 6 years of age and up
Go to
TOP