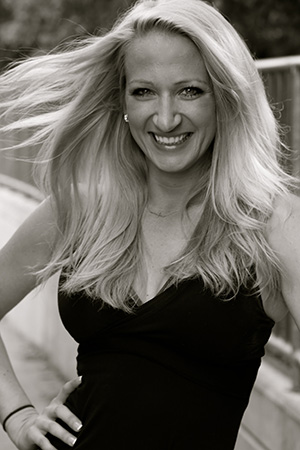 Annie Cocherl
Jazz Instructor
Jazz & Tap Instructor
Miller Marley MiniTainer Director
Miller Marley TiniTainer Director
Annie Cocherl was a Miller Marley student since the age of 11, when she moved to Kansas. While studying at Miller Marley, she was a member of the Miller Marley Entertainers, as well as a member of Miller Marley's Disney Troupe. She has been teaching dance since 2003. For five years Annie worked as the Assistant to the Director for the Miller Marley Entertainers under the direction of Ann McCroskey.
She has studied dance the University of the Arts in Philadelphia, PA. She is a graduate of the University of Kansas where she earned her Bachelors Degree in Elementary Education, and her Masters Degree in Curriculum & Instruction. For the last eleven years, Annie has taught 5th and 6th graders at Black Bob Elementary, and is currently teaching 5th grade at Regency Place Elementary in Olathe.
In 2012 Annie found a passion for teaching group fitness and became an AFAA certified to teach group fitness. She currently teaches Zumba and Life Barre at Lifetime Fitness! She is also WERQ dance fitness certified.
Annie has performed in shows at the Lewis and Shirley White Theater at the Jewish Community Center, the Chestnut Fine Arts Center, The Theater in the Park, the Barn Players, and Music Theater for Young People, Blue Valley Youth Players, Camp Center Stage and the National Silpada Convention held in Kansas City. She has also choreographed for Blue Valley Youth Players, Overland Trail Middle School, and Jewish Community Center Theatre Camp, Lewis and Shirley White Theater at the Jewish Community Center, and the Chesnut Fine Arts Center. For the past 15 years she has worked for a musical theater camp, StageworX, that she holds dear to her heart. She has worked her way up from holding the positions of an intern, assistant director, choreographer, and director for the 3rd-5th grade camp, as well as the Production Manager at StageworX.
Annie is currently living out her dream as the Director for two of Miller Marley's performing troupes, the TiniTainers and MiniTainers! She feels blessed with the opportunity to give to kids what Miller Marley has given to her.