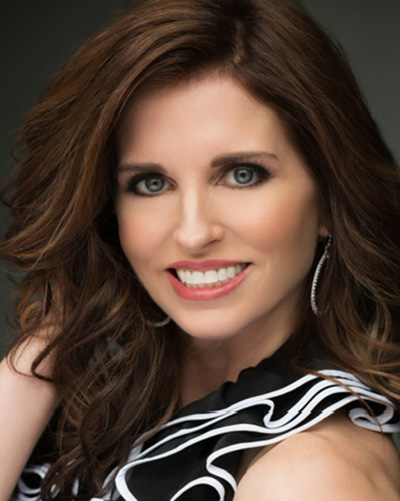 Julia Johnson
Private Vocal Instructor

Julia (Patterson) Johnson: For over for 30 years , Julia has enjoyed teaching voice lessons to aspiring singers of all ages. Her emphasis on vocal range, power and dynamics lends itself to all styles of music, including, pop, musical theatre, country, contemporary, Christian and jazz. A former singer at "Tivoli Music Hall" and "Stax of Wax" at Worlds of Fun, she is also an accomplished lead singer for several Top 40 bands playing throughout the Midwest. Winner of numerous vocal contests, she has also sung for the NKC & Big Creek Opry's in the KC Metro area. Each year, she co-produces two vocal recitals and also produces recordings for her students, at Cypher Sound Studios, with Grammy Award-Winning sound engineer, Aaron Conner.

She currently holds the coveted title of Ms. Woman Missouri United States, where she placed as a Top 9 Semi-Finalist
@ Ms. Woman United States National Pageant in Las Vegas.

VOCAL TRAINING EXPERTISE INCLUDES:
Intonation
Power
Breathing
Range
Dynamics
Styling
Performance
Stage Blocking & Choreography

Contact Julia for Lessons - 816-877-2837.